Changes to Texas School Safety Requirements from the 86th Texas Legislative Session – Part 3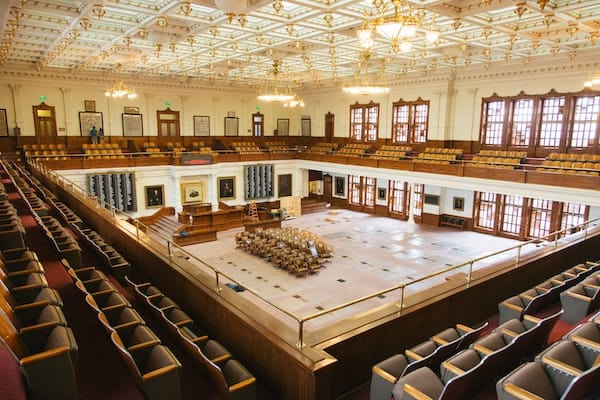 In our previous post we explored aspects of changes from the 86th Texas Legislative session related to facility hardening and hostile events. Now let's look at changes related to emergency preparedness.
Senate Bill 11 (SB 11) Section 10 is the cornerstone of the preparedness changes. Please read this bill in its entirety to understand it fully. As it goes with changes to law, much of it begs further clarification as to what it means exactly. The Texas Education Agency (TEA) and the Texas School Safety Center (TxSSC) will need time to set rules and issue guidance.
Leaders of open enrollment charter schools take note. Not only are there major changes to the rules, most of them now apply to you.
Previously, the education code required each district to have a multihazard emergency operations plan (EOP), but there was little oversight. Now, plans must be submitted regularly to the TxSSC for review (Section 15), the deadlines for submission are to be determined. There are now also consequences for non-compliance (Section 11), including requiring the Board of Trustees to hold a public hearing about it. The Legislature seems to have opted for calling the district out publicly for the first level of enforcement.
EOP requirements are strengthened and expanded in several ways. Essentially all the changes are additive to the existing requirements. The Legislature took little away. Here are some key points, with quotation marks representing exact wording in the bill.
More focus on ensuring substitute teachers are trained appropriately to act as regular staff in both drill and live situations. Their readiness is a weak aspect of many districts' training programs and daily operations.
Ensuring classrooms have technology to allow for "immediate contact" with emergency services. Clarification is needed on questions like whether 911 calls can be made or disallowed from classrooms, or what emergency services means.
"Measures to ensure district communications technology and infrastructure are adequate to allow for communication during an emergency".
Designation of a chain of command and alternate contacts for emergency response.
Preparations for addressing psychological safety of students, staff and the community both during and after an event. There is quite a bit of language about this topic.
Accommodations for people with disabilities to have "equal access to safety".
"…immediate notification to parents… in circumstances involving a significant threat to the health or safety of students…". We will need a lot of agency help to figure this out.
The three year cycle for facility safety and security audits remains intact. The audit report must now be signed by both the board president and the superintendent. There always was a requirement to submit audit reports to TxSSC but now there are more meaningful consequences if you don't. Like with EOPs, there are now consequences for not addressing the audit findings. Again, the Legislature appears to be driving accountability for taking this seriously.
There are significant changes to both the membership and duties of a district safety committee. The new membership is essentially what was suggested in Governor Abbott's May 2018 plan and adds city/county emergency management, law enforcement, district trustees (board president plus one), teachers and parents. The committee must meet at least three times per year and conform to the open meetings act. Its duties are expanded to include making recommendations for updating the EOP. Bottom line, the safety committee is intended to be broader in makeup, much more active and influential than in the past.
Finally, House Bill 496 establishes requirements for having traumatic injury (stop the bleed) kits and training. This major gap in our preparedness is finally being addressed.
We will cover new mental health related requirements in our next posts.
The Legislature passed several new laws that impact school safety and impose new responsibilities upon public school districts, charter schools, the Texas Education Agency, and the Texas School Safety Center. We have created a free guide that summarizes the bills and how they may impact you.